Installation, Setup, and Run Server Manually
Apart from the official site at https://www.patreon.com/mingshiba, you can download Sugoi Translator through Translator++.
Make sure the Sugoi Translator add-on is installed in Translator++.
Options > Translator & Language > Sugoi Translator > Open Server Manager
Or
T++ Icon > Tools > Sugoi Translator Server > Local Server Manager
In the Windows Sugoi Translator Manager that appears, click "Install Sugoi Translator."
Choose the model for Sugoi Translator.
There is an option for YOJET in the model installation. YOJET is a local server manager application.
Select the installation location.
Set "Number of Server Start (CPU)" to 1 if you want to use CPU
or "Number of Server Start (GPU)" to 1 if you want to use GPU.
You need to meet specific installation criteria if you want to use GPU.
Ensure that the Port in the configuration matches the Port in the server manager.
Start All Server.
Please note that with this method, you need to manually run the server every time you want to use Sugoi on XUAT in Unity.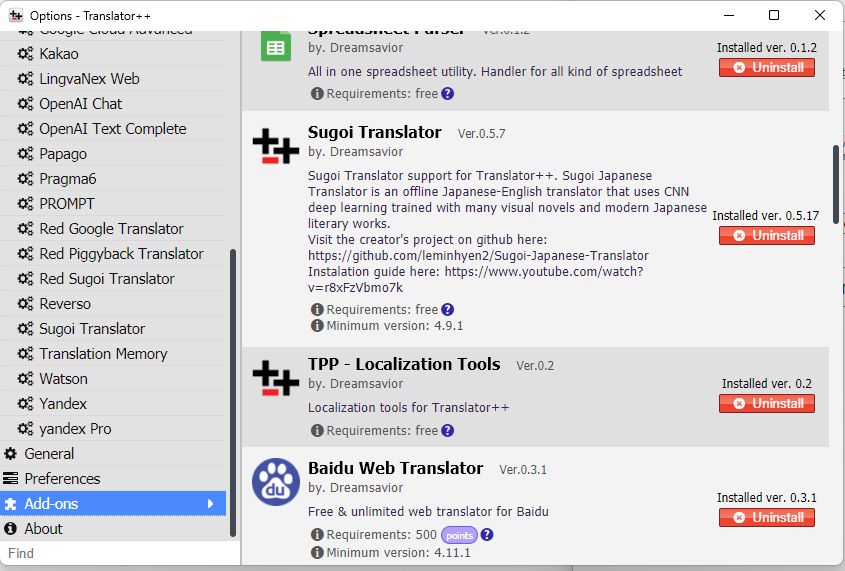 For more information
Sugoi Translator