Click Start a new Project
Click Start a New Project from the Start menu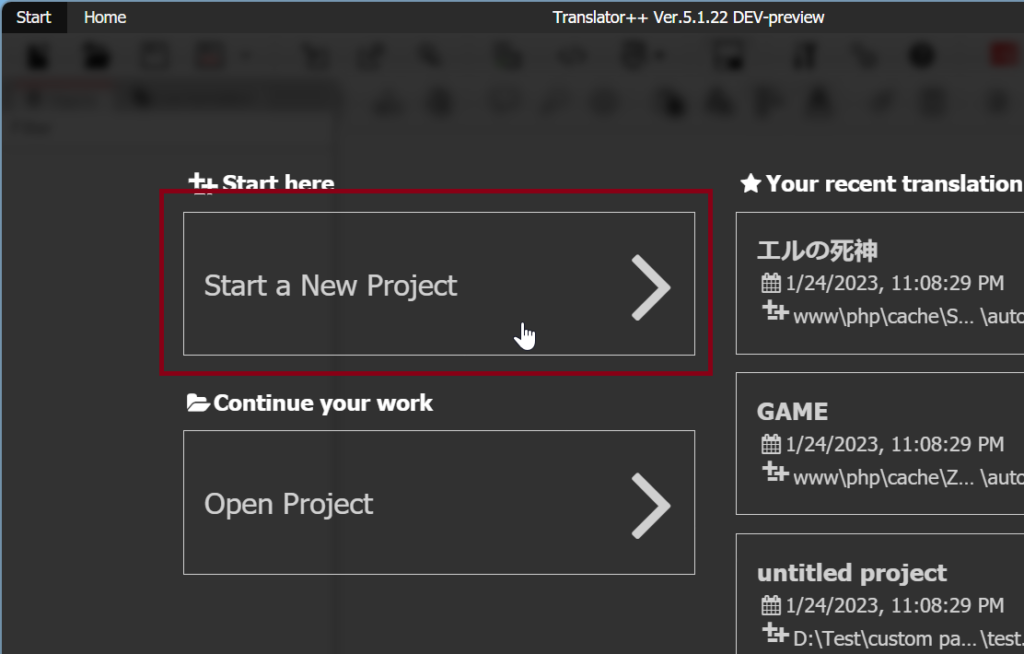 Or, you can click the New Project button from the Home tool bar
Select the game engine
Then select the game engine from the list
Follow the wizard
Each game engine has its own options when starting a translation project.
After following the wizard wait a moment until the process is complete.
The process of making a new project can take less than one minute to several minutes, depending on the size of the game and the archive used.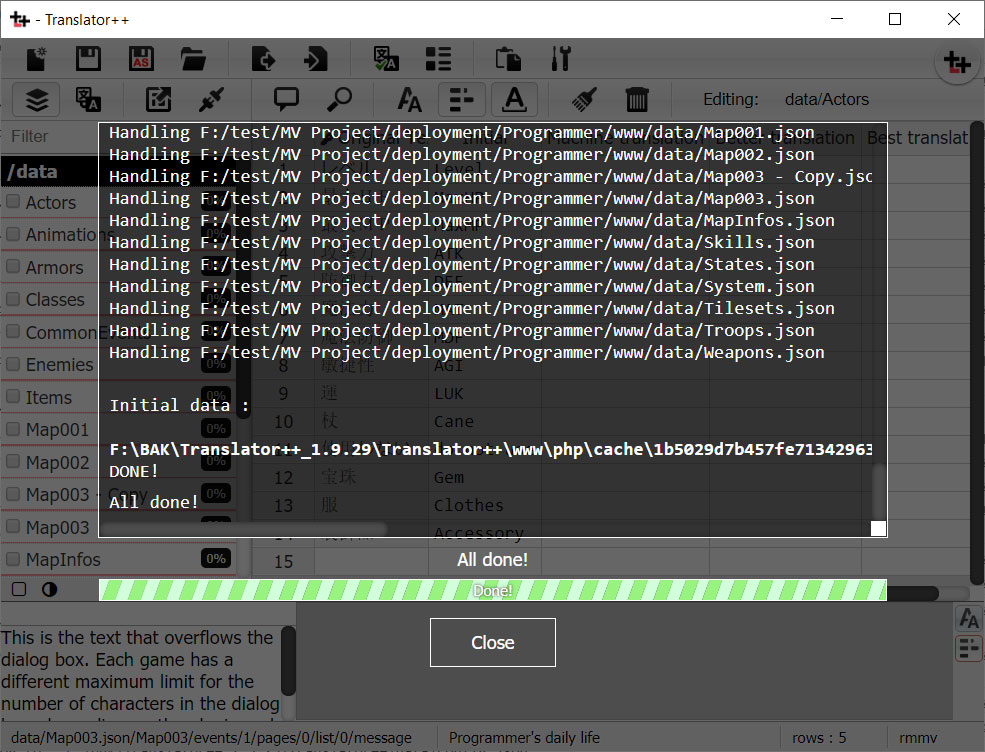 Information
On some game engines, you also have the option to access the extracted results from the Windows cache.
Please note that the developer of Translator ++ is not responsible for copyright problems caused by misuse of the extracted resources. You are fully responsible for what you do while using Translator ++.
After the creation of new project has been successfully completed, you will see all the text in your game in the main window of Translator ++, more or less like the figure below: