To start a new project, press the New Project button.
Then select your executable file(.exe) from the root of your game folder.
Additional step
If the cache from the current game is already on your computer, an additional dialog window will appear.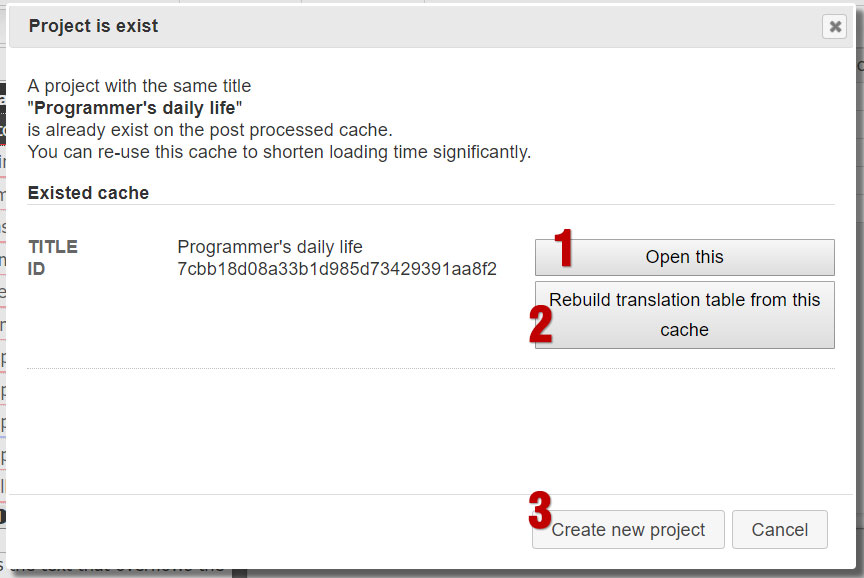 Here you have the option to:
1. Open This
Open the initial file from the existing cache. The project creation time is the fastest.

2. Rebuild Translation Table from this Cache
Rebuild from the existing cache. The project creation time is fast.

3. Create new Project
Do not use cache, build projects from your game as is. The project creation time is maximum.

This cache is used to speed up the loading process. The safest choice is choice 3.


Wait a moment until the process is complete.
The process of making a new project can take less than one minute to several minutes, depending on the size of the game and the archive used.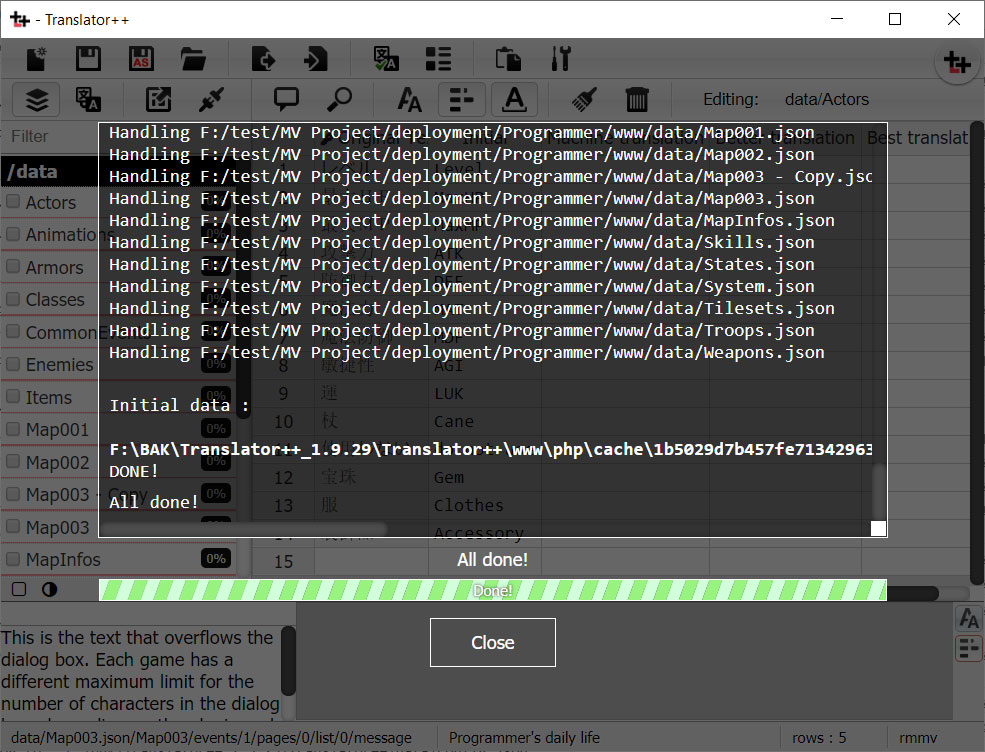 Information
On some game engines, you also have the option to access the extracted results from the Windows cache.
Please note that the developer of Translator ++ is not responsible for copyright problems caused by misuse of the extracted resources. You are fully responsible for what you do while using Translator ++.
After the creation of new project has been successfully completed, you will see all the text in your game in the main window of Translator ++, more or less like the figure below: