Context is unique information that contains the precise location or address of the translatable text in the original file.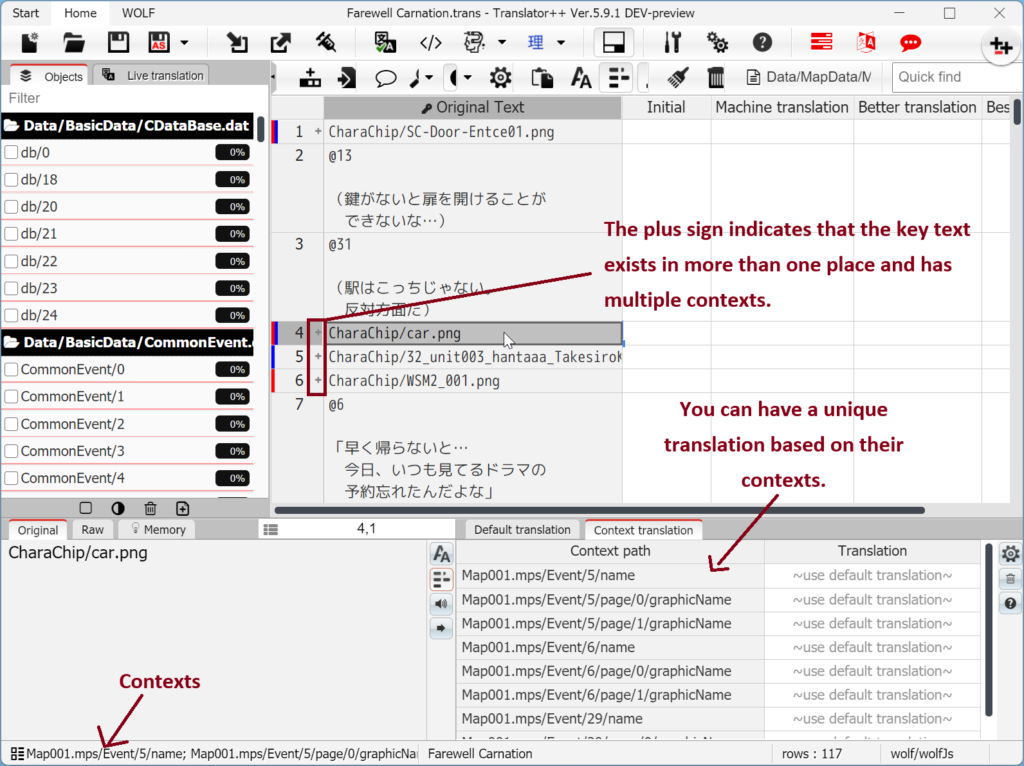 Context format varies from one engine to another.
Context can be mandatory for one engine but not for another.
A translatable text can have more than one context depending on the number of occurrences.
For example the text " 今日は " appears 3 times in the same document, then the text " 今日は " will have 3 contexts.
Depending on the parser or game engine, the scope of the context can be a single document or global (all documents in the project).
The plus sign in the row header indicates that a row has multiple contexts.
You can search the context from search menu.