Before you begin
What is the "game archive" you are talking about?
Game archive is the package where all the resources in your game are stored.
Here is an example game archive:

RPG Maker XP : Game.rgssad
RPG Maker VX : Game.rgss2a
RPG Maker VX Ace : Game.rgss3a
Wolf RPG Editor : Data.wolf

(Some games may have different filenames, but most likely the file extension are same as above.)
Now the real deal… patching!
The steps to patch the game are actually very simple:
Step 1. Copy and paste the content of your patch into "Data" directory.
Step 2. Replace file if asked.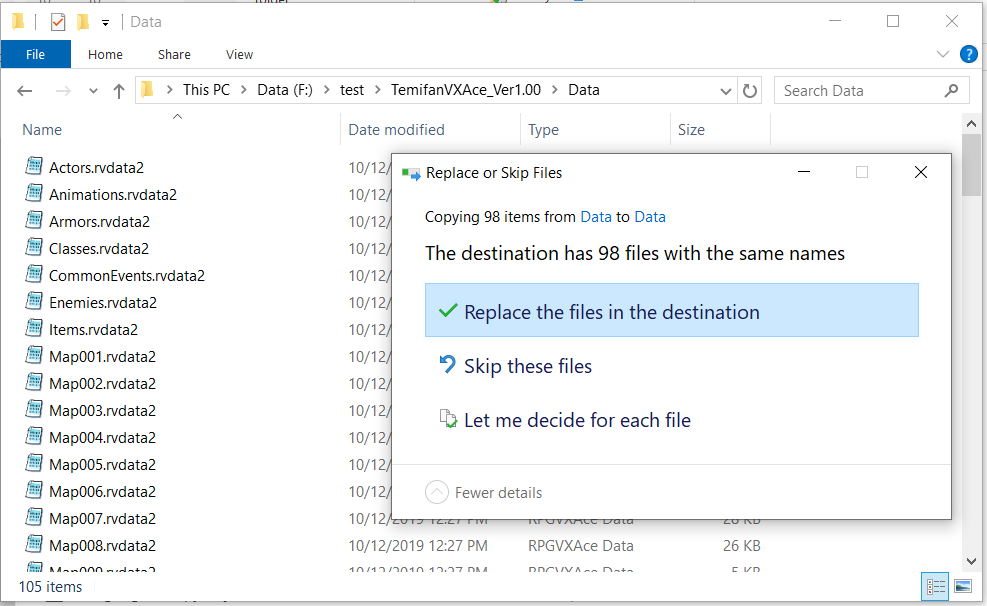 It's done. Simple isn't it?