Tags are markers for rows on the grid. Each tag is represented by a color, for example "red", "green", "blue" and so on, and this color will appear in the row header (most left of the table).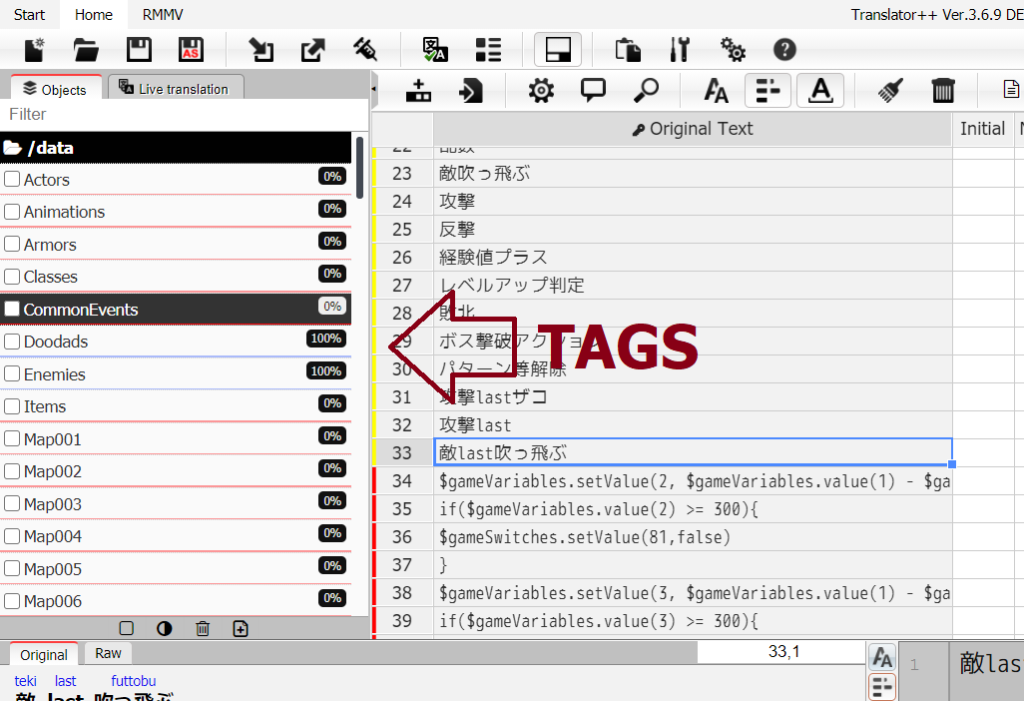 Tags are more than just markers to improve the visual looks. With tags we can perform many filtering operations easily.
Each row can have more than one tags.
How to set the tags
You can set the tags directly from the grid.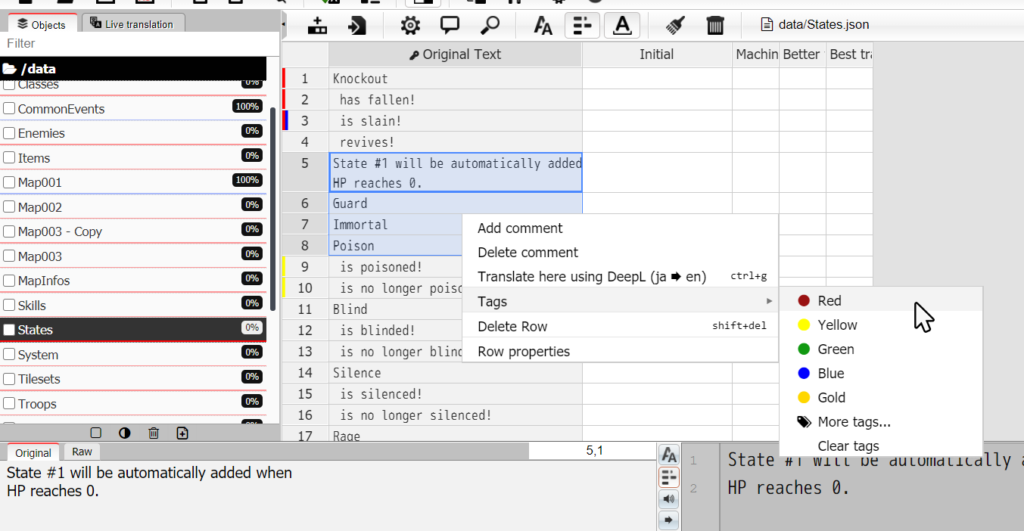 Or you can also set it from the search result.
One example of practical use of this feature is to mark translatable text based on context to exclude in the translation process, such as scripts or comments.